Getting to Zero @ Poverello is a new program aiming to reduce our community viral load even further than the 86.1% viral suppression rates achieved for 2016. Funded by Gilead Sciences, this one year project funds peers to use a strengths based approach to bring people into care who are not currently receiving the benefits of highly active anti-retroviral therapies (HAART). Incentives like increased disbursements of food are available through Broward County Sheriff's Law Enforcement Trust Fund and collaboration with the State of Florida's Forensic Community Linkage program will help our participants get to Zero Viral load in 2017-2018.
Poverello Live Well Center shared Poverello's post.
2 w ago

3 d ago
Are you ready for our second location? Poverello Thrift Store volunteers, staff and faithful customers will welcome our Pompano Store this Wednesday 10 AM at our soft opening!
172 N Powerline Rd, Pompano Beach, Fl 33069 https://t.co/MvJN2e1xcg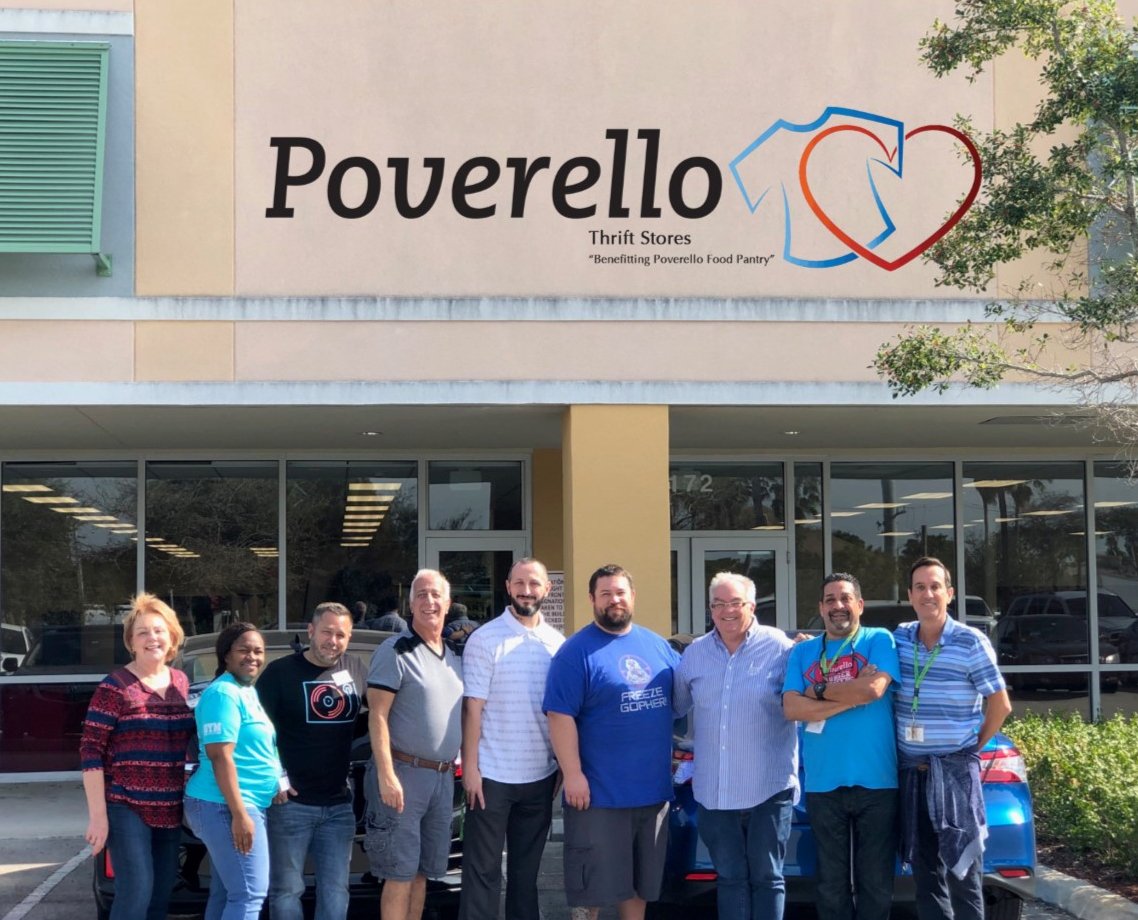 5 d ago
Suits, tuxes and jackets at our new store priced to move...see you Wednesday at 10 am!