Thrift Store – Wilton Manors
Location: 2056 N. Dixie Highway, Wilton Manors, FL 33305
Hours: Monday – Saturday 10 am – 7 pm, Sunday 12 noon – 5 pm
Poverello has 10,000 square feet of space dedicated to our social enterprise thrift store. The store and its donations are critical to Poverello's ability to help the community. Both donated items and purchased items impact Poverello directly. Many items can be purchased at a fraction of their original cost, allowing those on a budget the opportunity to own items that might have been out of reach.
When you donate something like a sofa, you are providing Poverello with the resources, once the sofa is sold, to feed one family for more than one month. Your donation to the thrift store has a direct impact on our ability to carry out our mission to feed needy women, children, and men with chronic and critical illnesses, who are living at or below the poverty level. Every bit helps, everything you do makes a difference in someone's life.
Poverello Live Well Center shared Poverello's post.
2 w ago

3 d ago
Are you ready for our second location? Poverello Thrift Store volunteers, staff and faithful customers will welcome our Pompano Store this Wednesday 10 AM at our soft opening!
172 N Powerline Rd, Pompano Beach, Fl 33069 https://t.co/MvJN2e1xcg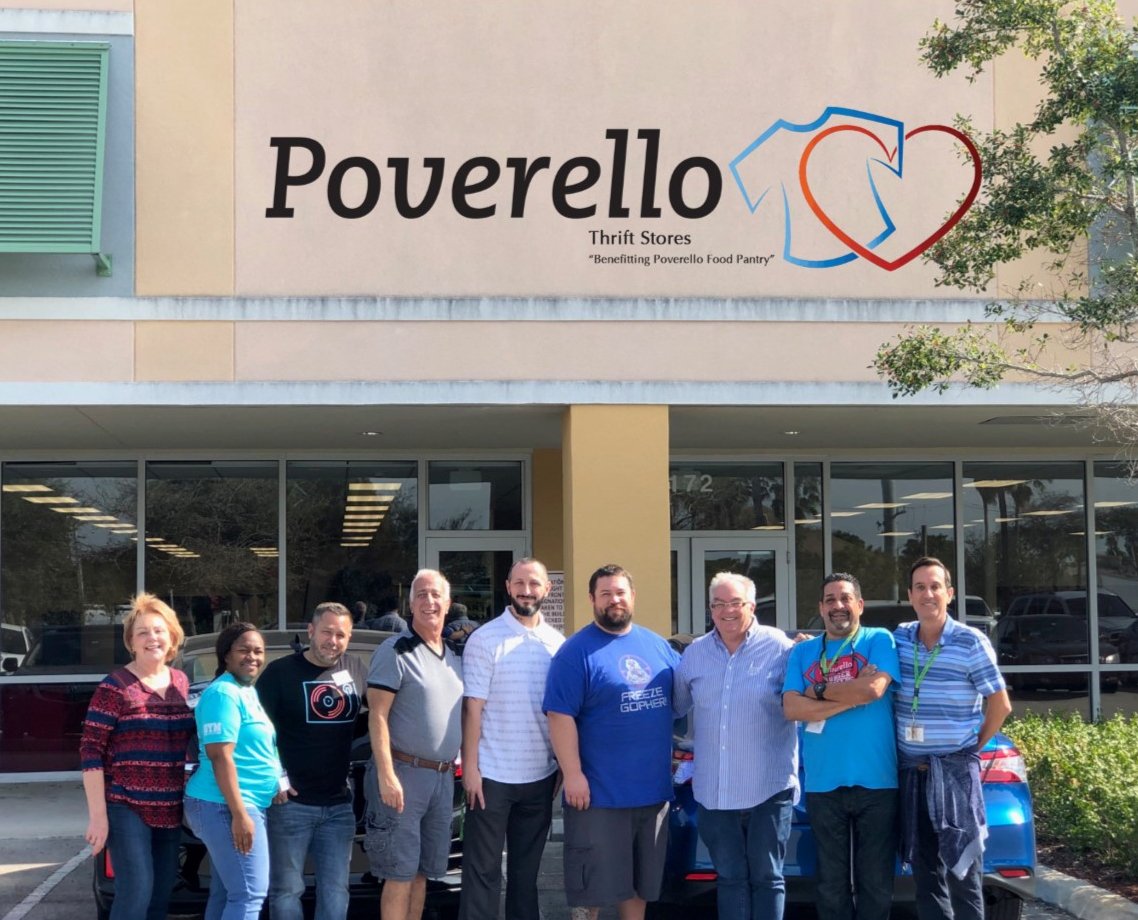 5 d ago
Suits, tuxes and jackets at our new store priced to move...see you Wednesday at 10 am!